Soccer or football is the most popular sport in the world, and it's suitable for all ages.
It's an ideal sport for children, as it develops endurance and speed, and it also teaches them to play on a team and share victories and defeats with their mates.
Soccer helps kids demonstrate leadership qualities and gives them an outlet for accumulated energy. It's a low-budget sport that's available to many.
In this article, For Kids will give parents all the necessary information about soccer for kids, starting from the benefits of this sport for kids (and potential disadvantages), and outline what's the best age to start soccer lessons.
Plus, you'll learn about the average cost of soccer lessons and equipment, how to choose the right academy or club for your kid and the medical contraindications that are associated with this activity.
Soccer for kids
Table of Contents
What is the best age to start soccer for kids?
Usually, the best time is at about the age of six to seven years—this can be considered an international standard.
In Europe, six-year-old children are already participating in competitions, and in South America, training begins at this age.
Soccer academies and schools accept children from four years and up, but often, they're barely able to meaningfully carry out the coach's orders.
Don't despair if your child is a bit older when starting. At nine to 10 years old, you can begin serious workouts without losing the tangible chance to achieve great athletic success.
Advantages of soccer for kids
Soccer has a huge amount of advantages. Otherwise, it wouldn't be so popular. Here are the main ones:
1. Soccer is suitable for all children
The positions on the field and the players' rules are extremely diverse, so all children can participate, and a child's body features won't become an obstacle, as they might within basketball, volleyball or hockey.
It doesn't matter if the kids are tall or short, thin or bulky, quick or slow.
2. Soccer improves leadership and social interaction skills
Soccer is a team game that brings out all the greatest qualities that children develop by playing team sports, including leadership skills and social interaction skills.
Kids will learn how to interact with their peers on the soccer field. They'll learn how to lead them through various aspects of the game, and how to find friends.
3. It aids with physical development
Soccer is a complex type of sport, which leads to an extremely diverse level of physical development.
Endurance, speed, agility, co-ordination, flexibility, jumping, athleticism—all of these skills are equally necessary for the player to learn and develop.
4. It's the most popular sport in the world
Due to its popularity, soccer academies can be found even in the smallest cities, and in big cities, there is a tremendous variety of options.
5. Soccer is a well-researched sport
Soccer is one of the most scientifically studied sports. It has a powerful methodological base, and coaches with decent qualifications know how to deal with children well.
6. It's a good precursor for other sports
if your child gets bored with this game (or they have no prospects of becoming a successful player), soccer will serve as an excellent base for moving to almost any other sport.
Disadvantages of soccer for children
Football for children doesn't have many disadvantages. In fact, there are only three.
1. It's difficult to assess personal progress
This disadvantage is characteristic of any group game, as the team's interests come first and the role of an individual personality is quite insignificant.
Therefore, it's more difficult to assess the personal progress and achievements of each kid.
2. It's a highly competitive sport
The second problem is the high level of competition, which can also be considered as an advantage if desired.
A large number of children are engaged in soccer, so it'll be difficult for anyone to get to the top in the professional levels.
3. There's a high possibility of trauma and injury
Soccer, as a high-contact sports game, is one of the most traumatic sports, due to the high number of players on the field (22 players in official matches).
Fortunately, young children don't play too hard, but still, this con can't be ignored.
Average cost of soccer sports for kids
Have you ever wondered why soccer is popular not only in developed countries, but also in South America, the Middle East and Africa?
The answer is simple: This sport is one of the most money-saving sports.
Your own legs, a ball and a flat surface—in theory, you can learn how to play soccer for free.
Of course, for practice, certain expenses are required, but their size and quantity can be regulated.
Let's calculate how much it costs to grow a second Messi from childhood.
Minimum Requirements
Additional expenses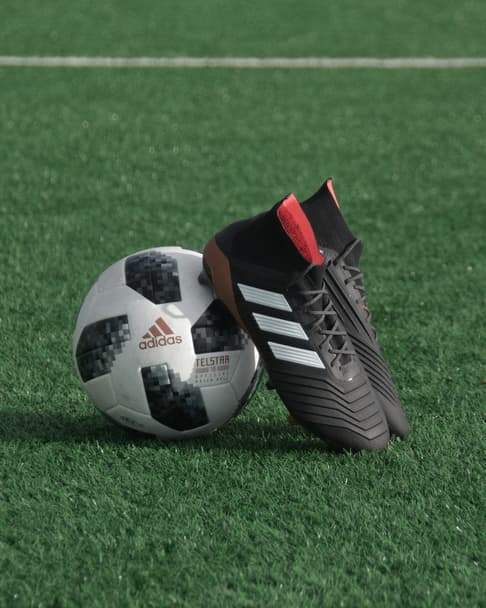 Cost of Soccer Lessons
The lessons themselves can be both free and paid. In the second case, the cost of training sessions will depend on the level of the school, the experience of the coach and your location.
The average cost of 60-minute soccer lessons is between $45 and $80.
In spite of these costs, children's soccer remains one of the cheapest sports, unlike golf or professional tennis, which require a high level of investment.
Of course, original equipment is more expensive than used pieces of equipment, but in general, almost any family will be able to afford to send a child to play soccer.
How to choose a suitable soccer academy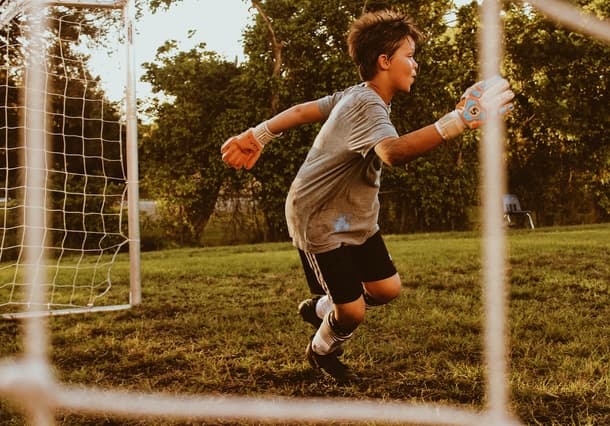 The popularity of soccer will give parents an invaluable opportunity to choose from a large number of academies and schools, but such diversity often entails confusion.
It's really difficult to choose the ideal school, and it doesn't always happen from the start—you need to be ready for this.
However, there are several criteria that will help you to make the right decision.
1. Your goals
If you plan to train your kid to become a professional player so they can play with the national team, you should take a closer look at their potential sports school and apply to the main clubs of the country.
If you're considering soccer as a normal sports activity for your children, as opposed to a professional one, then a simple football academy close to home is enough.
2. The academy location
This criterion is largely determined by the first point, but in pursuit of the quality of education, don't forget that no child wants to travel six times a week to the other end of the city.
If possible, choose an academy located as close as possible to your home or your child's school.
3. Reviews
A colorful website and a list of the most famous coaches in the state won't guarantee the success of your child.
To choose a suitable academy, collect reviews about it from friends and relatives, or search them out on the internet.
It'll be useful to go to a school and speak to the administration and coaches in person.
While there, make sure that the young athletes are adequately and comfortably engaged.
4. Trial lessons
Stopped at several schools, but you can't choose one? Go with the child to a trial lesson at each of them.
This will allow you to evaluate the work of the coach in practice, look at the entire team and understand what the child likes the most about the sport.
Medical contraindications of playing soccer for juniors
Soccer is a complex sport, which results in a wide variety of stress on the body of your child.
In general, if your kid is healthy with no serious chronic illnesses and pathologies, you can safely send them to the soccer field.
In more complicated cases, a sports doctor should make a decision about your child starting soccer training or not.
The main contraindications for starting football classes are:
Heart disease
Problems with the musculoskeletal system
Gastrointestinal tract diseases
Myopia of any degree
Obesity
Some chronic diseases
Some diseases, such as diabetes or cardiovascular pathology, aren't always contraindications.
In those cases, it's possible to allow the child to engage in soccer after a consultation with their doctor.
Summing up
Soccer is an excellent choice of sport for almost any child. It's an affordable, versatile and exciting sport that promotes socialization and develops leadership skills and the ability to work as part of a team.
Exercising at an early age, by playing soccer, can be an excellent basis for success in another sport.
The main disadvantage, which is injury, is inevitable in all sports. So there's no reason not to try!
References