When a child grows up and becomes more active, most parents want to make regular exercise part of their life.
That's because we all know that physical activity creates the best conditions for the growth and development of a young body.
In this article, For Kids will talk about everything that parents need to know about badminton for kids, from the benefits of badminton for children to the right age to start badminton.
You'll also learn how to choose the right badminton academy, and we'll examine what are the best badminton rackets for kids.
Badminton for kids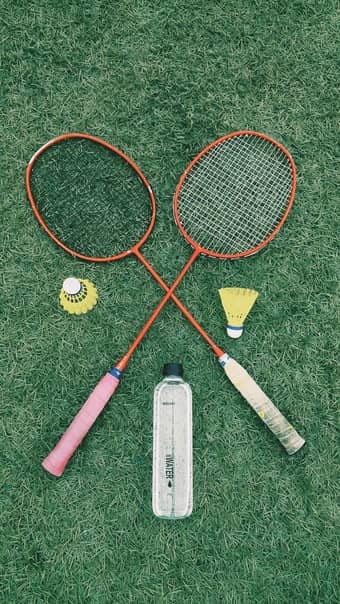 Table of Contents
The best age to start badminton for kids
The best time to start a badminton practice is between seven and eight years old, due to the unique features of the game.
Badminton is a technical sport that requires flexibility, agility and responsiveness.
These qualities are often entirely formed in a child when they reach Grade Two or Grade Three.
You can start participating at an earlier age, but as a rule, during training, you should focus more on general physical development than the techniques of badminton.
Benefits of playing badminton for kids
Badminton is one of the most useful, safe, popular and active sports.
In fact, badminton has many advantages that make it a suitable sport for both kids and adults. We'll go through five of these below.
1. Physical development
Intensive exercise around the playground will help a child keep their body in great shape.
Badminton is one of the three most energy-intensive sports and is considered the fastest game in the world.
Badminton has a positive effect on the heart, the blood vessels and the respiratory organs. Due to training, the volume of the lungs will increase.
2. Badminton improves eye vision
For kids, spending a lot of time behind their computer screen or on their cell phone isn't a good thing and can lead to eye problems such as dryness or myopia.
In a badminton game, there is constant training of the eyes. It's necessary that you monitor badminton shuttlecocks or birdies that always move at different speeds.
This improves blood circulation within the organs of vision.
While completing their badminton training, a child will continually move from viewing a distant object (a shuttlecock on the opposing side of the court) to a nearby object (when hitting the shuttle).
3. It improves the personality of the child
Every day, your child will compete with peers, learning how to win and learning how to lose.
The child will learn to recognize failures and optimize the game to achieve the main result—to become a successful player.
Badminton is a game that will teach kids to achieve both small and big goals.
At first, the child will learn to play badminton, which can be considered a small goal, then they'll learn to throw the shuttlecock over the net and try to prevent the opponent from attacking again.
Achieving these goals will certainly bring joy to young badminton players and teach them not to be afraid to set challenging life goals.
4. The risk of serious injury is minimal
Badminton is considered a non-contact sport, without direct interaction between players and without an extreme load on the ligaments and joints.
For this reason, badminton is one of the best sports for children.
5. It increases the child's attention span
Badminton is a complex technical sport. Players should be good at controlling their bodies and be able to hit accurately in a state of great fatigue.
As a result, badminton will develop a child's ability to focus for longer and become more attentive in general.
Badminton is also one of the fun activities of children that they can play at home or on the court.
Disadvantages of playing badminton
1. Deformation of the spine
Since one arm is more involved in badminton, the spine is affected by the asymmetrical position and the skewed tension in one direction.
This problem most often concerns professional athletes.
If you don't have a goal of raising the Olympic badminton champion, then you shouldn't worry too much about this.
2. Large load on the knees
Kids badminton can cause some problems with knee joints, as the knees will be under a high amount of stress.
To avoid consequences, it's necessary to follow the advice of the coach, observe the right technique and train in special shoes.
Medical contraindications of playing badminton games
Before sending your child to a badminton court, be sure that the following health problems do not exist within your child:
Cardiovascular diseases
Respiratory diseases
Chronic diseases in the acute phase
Diseases of the musculoskeletal system (scoliosis, knee problems)
Before starting your child with training, you should consult your pediatrician and make sure your child is in good health to play badminton. He or she may need a medical certificate.
Cost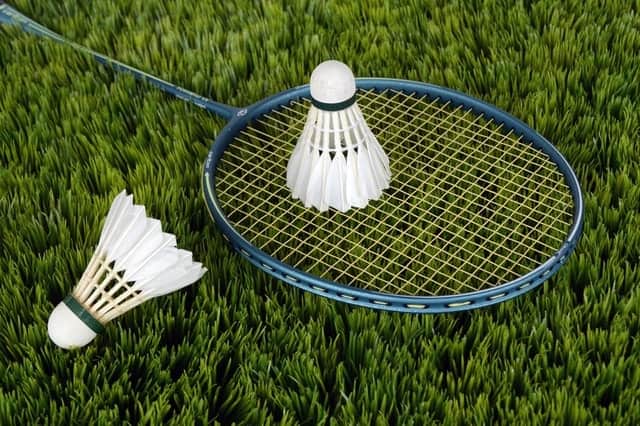 In regard to the best badminton racket for kids, the racket should be carefully selected. You should carefully look at its length, material and weight.
Because children are weaker and shorter than adults, most junior badminton rackets are light and short in length to help the child to hit the shuttle easily.
Children's badminton rackets usually range from 21 to 23 inches and weigh from 4u to 2u (80 grams to 90 grams).
The weight of the badminton racket is marked with the "U" letter. The higher the number next to the "U," the lighter the racket.
Most badminton rackets for children are suitable for children under 10 years old, but you should also consider the age of your child, in particular, when selecting one.
Some badminton rackets for children are age-specific, but you should consider the body build and height of your child, along with their potential for growth.
 It's recommended that you increase the age of your child by a year as you make your considerations because a child will grow very quickly.
The best badminton racket for kids
Here are the best professional badminton rackets that have been recommended by many badminton instructors for children. These will help your child become a badminton champion on the go!
A professional badminton racket for kids that's lightweight (only 4u or approximately 83 grams).
It's a premium carbon badminton racket with an isometric graphite frame and built-in T-connectors to make the racket stronger.
It's more expensive than some, but more advanced, too.
This racquet is suitable for children under 10 years old, as it's easy to hold at a weight of around 92 grams and a height of 21 inches.
Its design is inspired by the traditional technology of the Yonex Muscle Power racquet, but it's smaller in size.
The price is also another advantage of this junior badminton racket because it can be found for as low as $25.
If you like playing badminton as a fun kids' activity at home, and you need a badminton racket to do it, the Senston badminton set is a great pick.
This badminton set contains two nylon shuttlecocks, two junior rackets and a standard badminton bag.
It's suitable for children between five and 10 years old and is available in various amazing colors.
Tips for choosing the best badminton club for your child
When selecting a badminton academy or court for your child, consider the following criteria:
1. Academy location
Badminton is one of the most energy-intensive sports. Take care of the child's need for rest and try to choose the nearest academy to your home.
The more comfortably you can reach home, the higher the likelihood will be that your young athlete will have the energy to do their homework.
This is no less important than successful training.
You can search for "Badminton court near me," and you'll find the nearest badminton court to your home.
2. Coach—above all
Before choosing a badminton academy to send your kid to, you'll need to know more about the coaching staff there, such as how the coach interacts with your kid and how well the training is conducted.
The best way to discover this is to go with your child to try out a few exercises.
Watch the coach and find out what goals they set for the children.
If you want your child to become a badminton champion, it's extremely desirable to give the child to a coach who's fanatically tuned to winning tournaments.
If a child likes badminton classes, then only a serious trainer will be able to bring out a champion in them.
Proper training should consist of the following blocks:
Joint gymnastics
Warming up muscles and joints (running consistently or a series of running exercises)
Stretching
The main unit of training
Solving previous problems
Examining the weak points of the lessons
3. Training conditions
In addition to the points above, you need to take a closer look at the training conditions, including the main training ground, the floor and the lighting.
The condition of the child's knees and ankles (the most common injury in badminton) will depend on the material of the badminton court.
Lighting tends to affect the vision during long exercises.
4. Course fees
This item directly depends on your financial capacity.
Be sure to think about it so that classes bring as much fun with as little financial stress as possible.
Summary
If your child is already seven years old, and they're interested in this active sport, badminton will be a good option for them!
On one hand, kids badminton is dynamic and will make the child move, and on the other hand, it's not traumatic.
Badminton is an energetic, intellectual sport. It brings a lot of fun to those who play at an amateur or professional level.
But remember, the last word should always be your son's or your daughter's. Listen to them and encourage them and the chances of success will be greater.
References
Badminton World Federation – BWF